Scheduled
View available dates and register at the host college.
Schedule
Monday, October 5, 2020 -

8:00am

to

3:00pm

Tuesday, October 6, 2020 -

8:00am

to

3:00pm

Wednesday, October 7, 2020 -

8:00am

to

3:00pm

Thursday, October 8, 2020 -

8:00am

to

3:00pm
Schedule
Monday, December 7, 2020 -

8:00am

to

3:00pm

Tuesday, December 8, 2020 -

8:00am

to

3:00pm

Wednesday, December 9, 2020 -

8:00am

to

3:00pm

Thursday, December 10, 2020 -

8:00am

to

3:00pm
Are you new to the pharmaceutical or life science  sectors? Need to brush up your skills? Learn and practice the basics of aseptic operations in a simulated CGMP environment.
CGMP exists to protect the health and safety of patients or consumers.
Aseptic Processing Level I provides the foundational knowledge and practical hands-on training you need to be successful in your career.
Aseptic technique is vital for maintaining product integrity and customer safety. Currently, this class is only offered at our BioNetwork Capstone Center in Raleigh, NC.
Audience
This course equips professionals whose responsibilities depend on aseptic technique:
Manufacturing Technicians
Team Leaders and Supervisors
Quality Control Personnel
Quality Assurance Personnel
Maintenance / Engineers – Aseptic Emphasis
Future Cosmetic Industry Employees
Topics Include
This course meets six hours per day for four days and is aligned with regulatory guidelines. It covers:
What Is Aseptic Processing and Why Is It Important?
Current Good Manufacturing Practices (CGMP)
Good Documentation Practices
Microbiology Basics
Environmental Monitoring
Facility Cleaning and Disinfection
Aseptic Gowning
Component Preparation
Solution Preparation and Filtration
Sterilization Methods
Learning Objectives
Explain the role aseptic processing plays in pharmaceutical manufacturing.
Discuss microbiology in the context of parenteral drug manufacturing.
Describe cleanroom operations in relation to manufacturing parenteral products.
Experience aseptic gowning, practice cleaning in a cleanroom, and use environmental monitoring techniques.
Apply CGMP knowledge to cleanroom activities.
Perform aseptic filtration and filter integrity tests.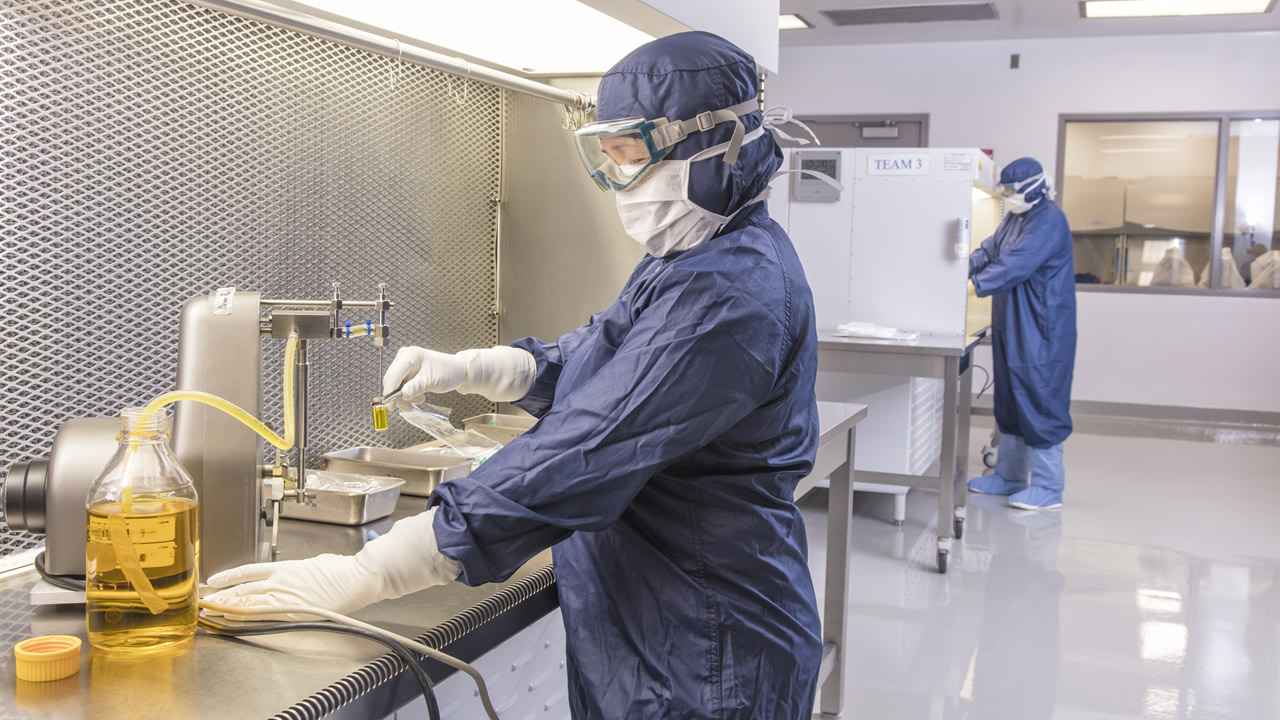 Portability
This course must be taught at a Community College location.
Level:
Beginner
Lecture Hours
Lab or Activity Hours
Total