Where Cooking Meets Science
Experience our local Test Kitchen, available to the community via a joint partnership between A-B Tech and BioNetwork. Participants will delve into the science, equipment and techniques that provide molecular gastronomy options for taste enhancement and cuisine presentation. Enjoy hands-on experimentation with sous vide, spherification, carbonation and anti-griddle techniques. In addition to taking home food that you prepare; you will take away advanced skills, inspiration, and ideas that you can implement in your own restaurant or home kitchen. Students must wear long pants and close-toed shoes to class. Food supplies, safety and sanitary gear will be provided in class. Bon appetit!
Audience
Entrepreneurs, Chefs, Restaurateurs and Hobbyists with the desire to explore new and alternative food and beverage formulation, presentation techniques and alternative cooking methods.
Topics Include
Molecular Gastronomy
Food Safety
Sous vide
Spherification
Carbonation
Anti-griddle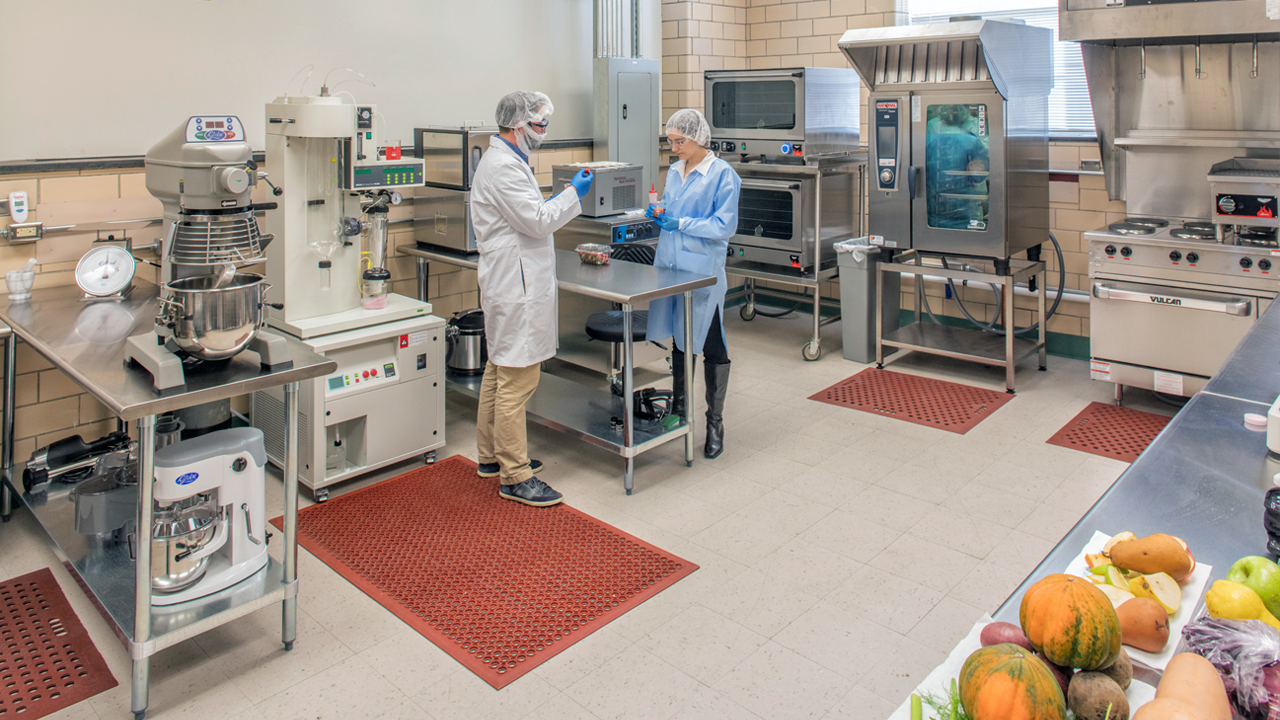 Level:
Beginner
Lecture Hours
Lab or Activity Hours
Total
Delivery Options
Face-to-Face
Delivered in-person in a classroom or lab setting.