Entertain your party guests with molecular cocktails that foam, spew dragon's breath, freeze in front of your eyes, glitter, change color, ooze like zombie's brains, capture a rain cloud in a glass, crackle with fire, glow in a blacklight, and fit into a tiny sphere. In-person registration with valid ID is required. Must be 21 or older to register.
Audience
Beverage Industry
Bartenders
Entrepreneurs
Home Enthusiasts
Topics Include
Reverse Spherification
Foams
Smoking and Steaming Cocktails
Cocktail Slushy
Color Changing Cocktails
Cocktails that Glitter, Burn, and Glow
Capture a Rain Cloud in a Glass
Learning Objectives
To explore molecular cocktails, methods, showmanship, and bring magic to wow an audience while making cocktails.
Demonstrate how to make foams, cocktail spheres, and smoking and steaming cocktails.
Understand how to use dry ice to quickly freeze a beverage.
Create cocktails that change color, glitter, crackle with fire, and glow in a black light.
Be able to "capture a rain cloud" in a glass.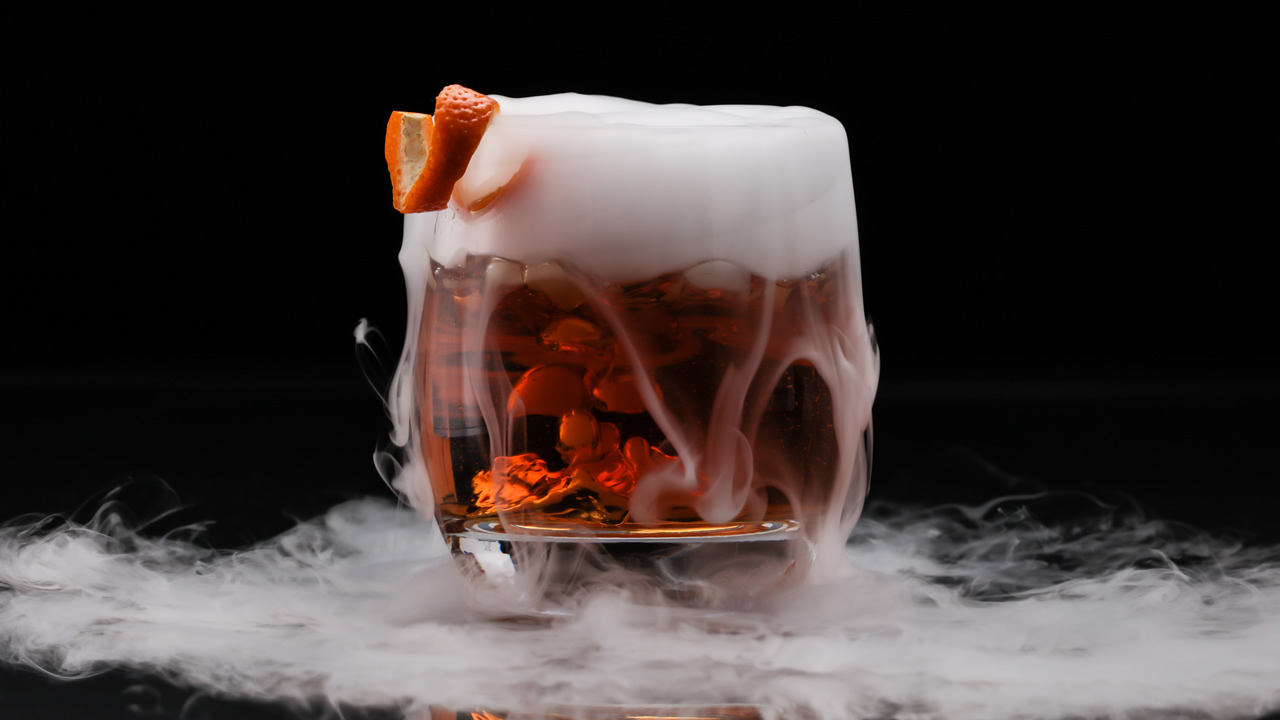 Level:
Beginner
Lecture Hours
Lab or Activity Hours
Total
Delivery Options
Face-to-Face
Delivered in-person in a classroom or lab setting.