Validation establishes documented evidence providing a high degree of assurance that a specific process will consistently produce a product meeting its predetermined specifications and quality attributes.
The Validation Academy is focused on assisting the Life Sciences Industry as they navigate through complex validation requirements. Our objective is to enrich understanding of theoretical and practical elements in key skills required for the Pharmaceutical and Biotechnology manufacturers. Delivered by experienced professionals, courses in our curriculum include fundamentals, cleaning, computer applications, sterilization and controlled temperature environment, and risk-based approaches to validation.
Training Solutions
This hybrid course offers 2 separate certifications. Students who complete all sections of this… more
All students who complete the BioWork Certificate Program successfully are eligible to take the… more
Contact Us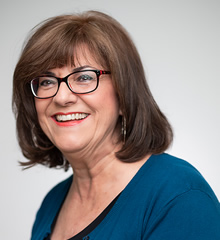 Rosa manages BioNetwork's Validation Academy and teaches validation and quality systems courses. She has over 20 years of product life cycle management experience in the pharma and medical device industries including R&D, manufacturing, QC, QA, and regulatory affairs.