Operations in Biotechnology Processes: An Overview
This course will focus on the details of the typical processing procedures utilized to produce a biopharmaceutical product. An understanding of the science and the equipment commonly used in each process step will be presented along with a review of the basic biochemistry involved in biotechnology and current pharmaceutical applications. Hands-on laboratory exercises will provide experience in the fermentation, product isolation, and purification of a protein.
Audience
This course is designed for entry level process technicians, incumbent workers as well as experienced professionals in Manufacturing, Quality Management or Senior Management positions in the biopharmaceutical industry.
Topics Include
This 4-day, 8-hour course covers the following topics:
Science of Biotechnology
Basic cGMP principles
Recombinant DNA techniques
Upstream Fermentation Processes
Brief history of fermentation, metabolism and growth
Fermentation principles,equipment, controls and monitoring
Bioreactor component identification
Gene Expression Systems
Chemistry of Proteins
Downstream Processes
Principles of Chromatography (Size exclusion, affinity, ionic exchange, hydrophobic interaction)
Supernatant for chromatography preparation
Chromatography system component identification
Ultrafiltration, Evaporation, Precipitation, Liquid extraction and Crystallization
Cell Disruption
Electrophoresis
Learning Objectives
Explain the fundamental science behind biotechnology and its application in the pharmaceutical industry.
Discuss basic science, equipment, and processing steps typically utilized in the production, isolation and purification of a biopharmaceutical product.
Demonstrate proficiency with common instrumentation used in the production, isolation and purification of a biopharmaceutical product.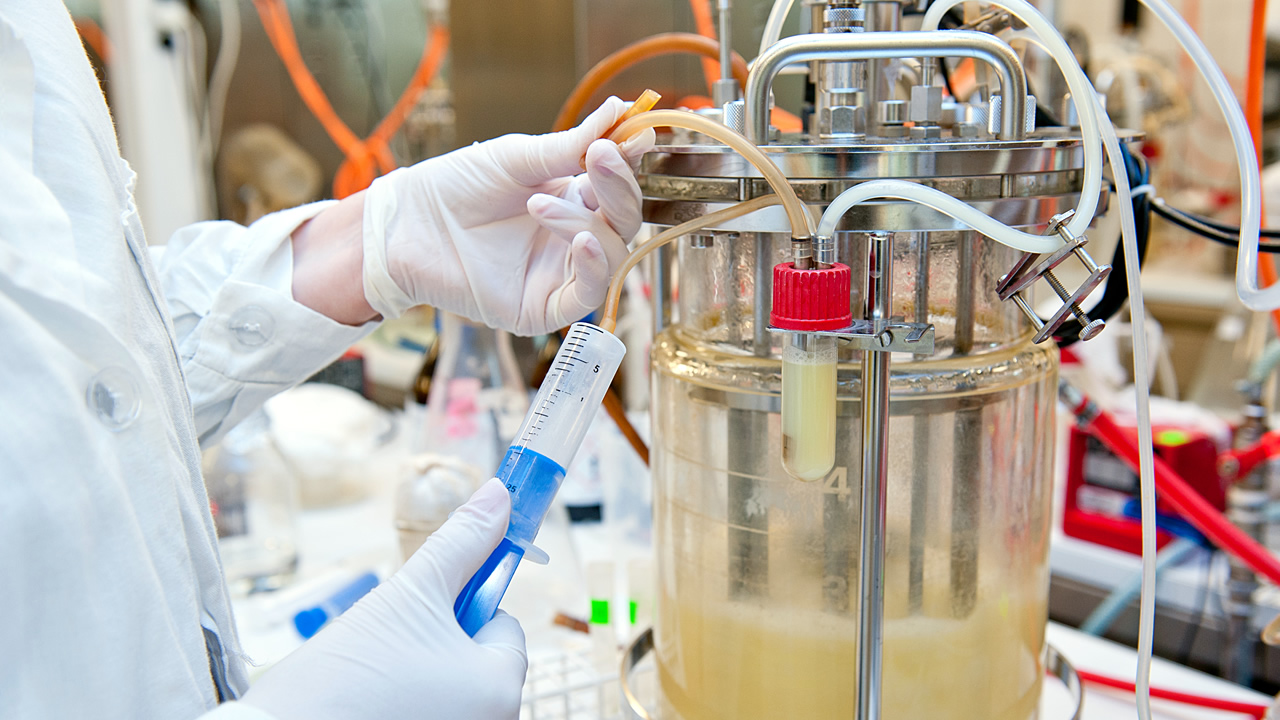 Colleges listed here when available.
Level:
Advanced
Lecture Hours
Lab or Activity Hours
Total
Delivery Options
Face-to-Face
Delivered in-person in a classroom or lab setting.