Freeze-Drying Fundamentals
Learn the principles and techniques of manufacturing lyophilized biopharmaceutical products. Biologics, vaccines, and other pharmaceutical ingredients may require freeze-drying and moisture analysis for product stabilization and long-term storage. This course gives you a theoretical foundation and practical experience in lyophilization.
Audience
Technicians in pharmaceutical manufacturing including:
Lyophilization specialists
Validation Engineers
Process Technicians
Production Technicians
Quality Control/Quality Assurance personnel
Topics Include
The course is 20 hours, conducted in two 8-hour sessions and one 4-hour session on the third day and covers:
Principles of lyophilization: primary drying, secondary drying, eutectic points, and collapse temperatures
Lyophilization cycle set up and operation
Thermal analysis of product formulations using Differential Scanning Calorimetry (DSC) and Freeze-Drying Microscopy
Residual moisture content analysis of finished product
Troubleshooting lyophilization failures
Learning Objectives
Discuss the principles and theory underlying lyophilization
Perform freeze-dryer cycle development
Relate product formulations to freeze-drying success
Troubleshoot freeze-dried product failures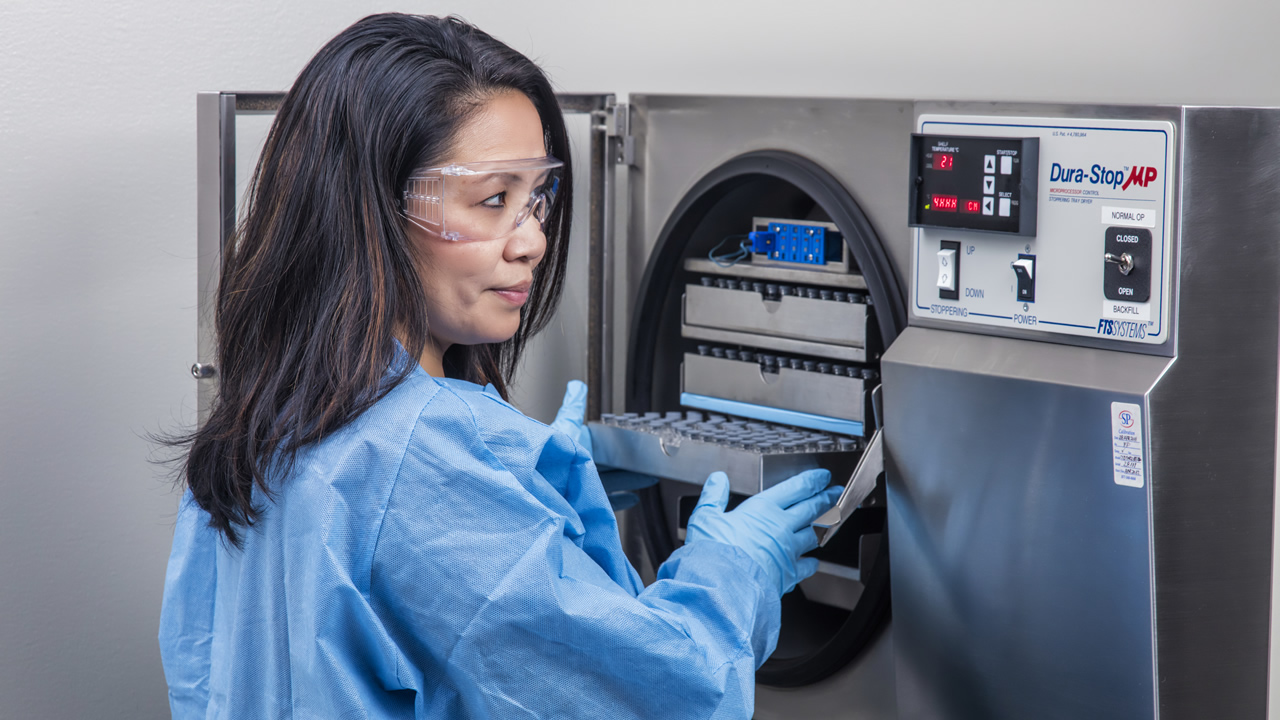 Level:
Intermediate
Lecture Hours
Lab or Activity Hours
Total
Delivery Options
Face-to-Face
Delivered in a classroom or lab setting.