Biopharmaceutical fermentation involves propagating mammalian, yeast, or microbial cells for producing a desired drug product; it is used to produce products such as antibiotics, hormones, amino acids and therapeutic proteins. In this course, students will be able to learn the fundamentals of fermentation technology and processes in the chemical and biotechnology industries. The lab sections will allow the students hands-on experience with fermentation process equipments as well as introduce them to the various conditions necessary for sterile media preparation and culture operations.
Audience
This course is designed for entry level bioprocess engineers, technicians and operators, upstream process development scientists/ specialists, incumbent workers as well as professionals in the biotechnology industry seeking training and hands on experience in fermentation processes.
Topics Include
This 3-day, 8 hour course covers the following topics:
Introduction to and history of fermentation processes
Industrial microorganisms and their products
Current good manufacturing practices as directed to fermentation processes
Production improvement
Sterilization principles
Fermentor design, instrumentation, operation, control and support systems
Fermentation media preparation requirements
Preparation and nutritional requirements of media
Inoculation and monitoring of shaker flasks and bioreactor for culture growth
Monitoring of culture growth using analytical equipment
Bioreactor component ID
Sterilization experiment
Learning Objectives
Upon successful completion, participants will be able to:
Describe fermentor design, instrumentation and control
Describe the nutritional requirements for media preparation
Summarize cGMP considerations in fermentation
Efficiently operate a bioreactor and monitor culture growth curve
Demonstrate capabilities with taking analyte measurements to monitor growth culture
Comprehend differences in sterilization conditions for spores and vegetative bacteria
Portability
This course must be taught at a BioNetwork location.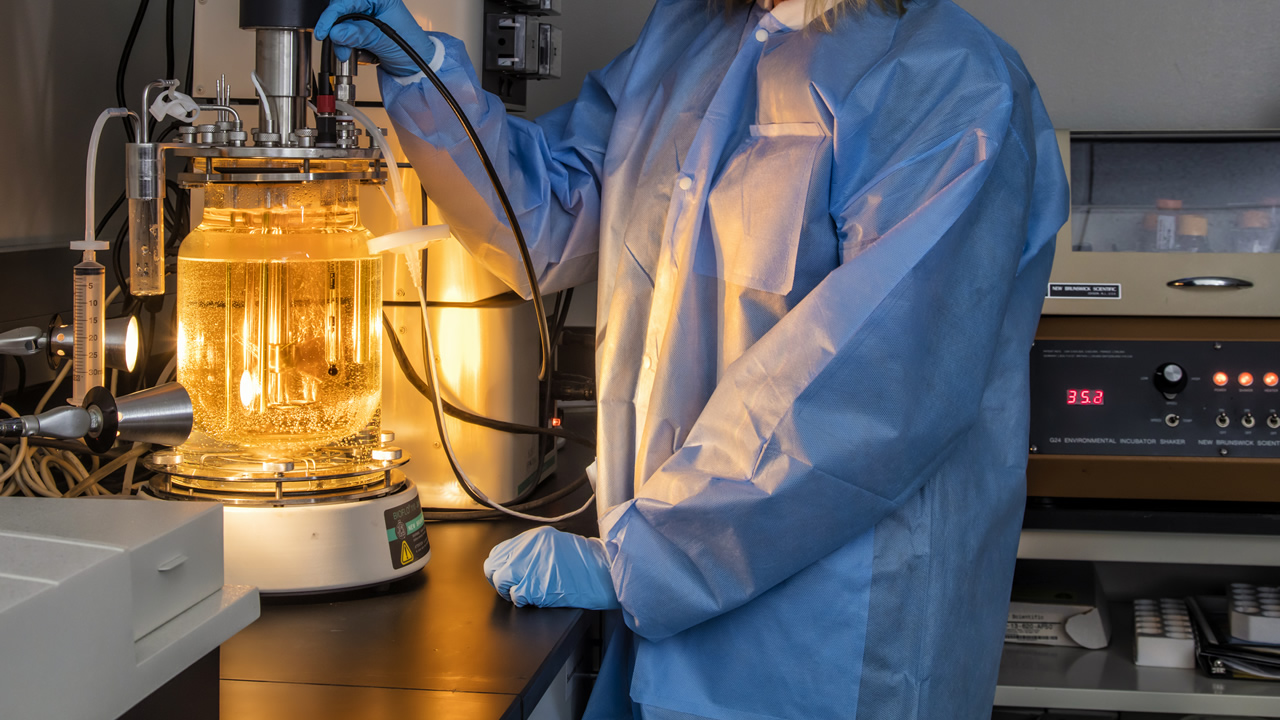 Level:
Beginner
Lecture Hours
Lab Hours
Total
Instructor Pool
Annet Rajan
David Farrell
Janet Rajan