Biomanufacturing Bootcamp
This course must be taught at a BioNetwork location.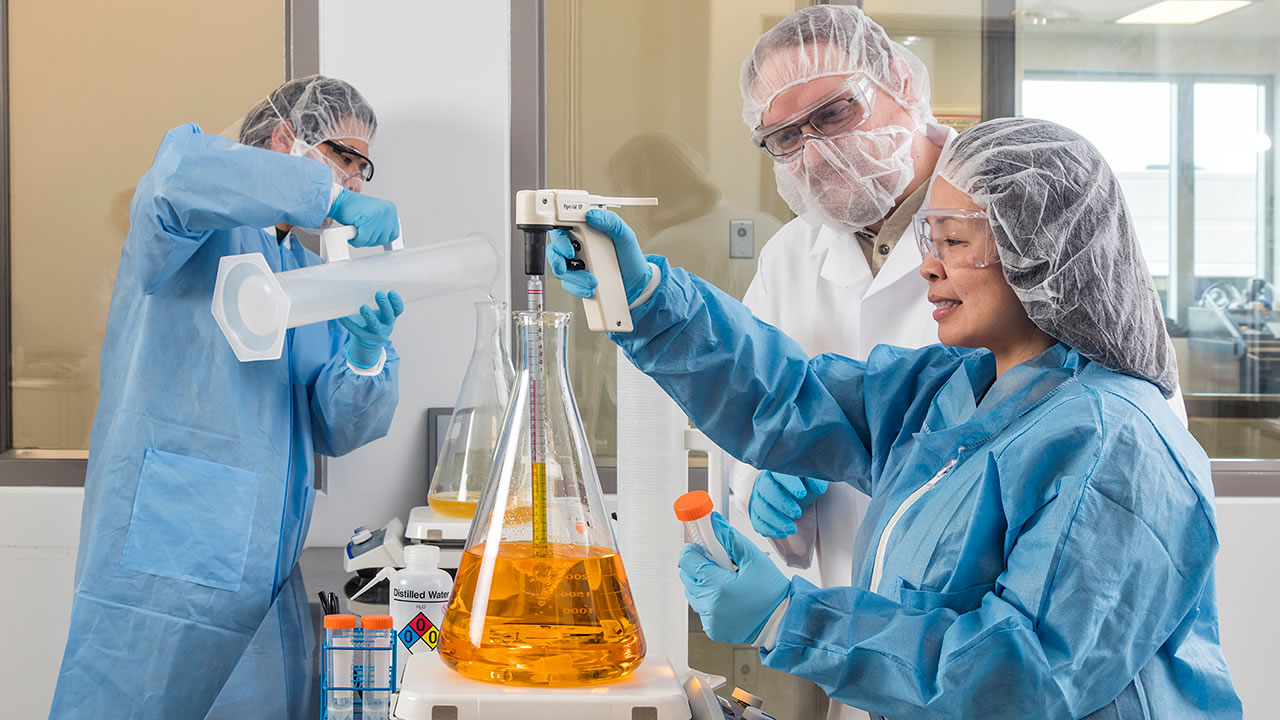 Total Contact Hours:
32.00
Description
This course allows community college instructors to experience industrial biotechnology through lectures and hands-on production of green fluorescent protein (GFP) within a current good manufacturing practices (cGMP) environment. The Capstone Center is a fully functional facility containing state-of-the-art equipment, analytical technology and a clean room production environment (certified clean room suite) that provides a realistic experience for educators.